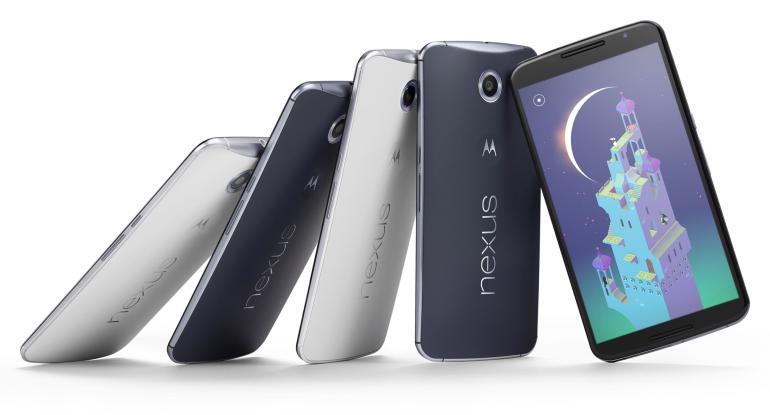 Nexi vs. Appleland
October 18, 2014
Fucking tech. I have a shiny new thing syndrome. Yes my dear readers I'm addicted to gadgets. Now that you've heard my confession I have another confession. The Nexi just one upped the Appleverse.
Nexus 6
Big 5.9 something Quad HD screen with a profile the same (just about) as the iPhone 6 plus. So we're talking about a 5.5 inch display vs a 5.9 inch display that's the same size. Front facing speakers on the Nexus 6 and bottom ones on the iPhone 6 plus (are you seeing a pattern here). The list goes on with a great list of specs. But the camera you might say? Let's wait for the reviews
Nexus 9
The iPad 2  is thin I'll give it that but the nexus 9 (an upgrade from the 7 which is still my daily driver) is bigger, better and cheaper. 64 bit whoo hoo, but the thinness of the iPad really sells it as a worthy successor of the first iPad air. Now you won't go wrong with either tablet but Google did more. Did I mention front-facing speakers?
Nexus Player
Google dotted the i's and crossed the t's with this one. Google T.V. was a piece of shit. The problem was Visio made one. Cheap hardware and a customized OS that never got updated. The Nexus line is Google's base of phones. A clean interface that has gone through leaps and bounds within a short (I would say) 4 years of time. Now I do remember the Nexus Q but that was different. No one ever got to buy one. The Nexus Player is Android but on your T.V. The Google T.V. was a piece of shit. Yes I said it again. I'm really hoping that I can accomplish what I've been able to with Android. I want to hack the crap out it and bend it to my will. If you know what you're doing you can switch out (ROMS) and basically put a different flavored operating system on your phone. Now that is cool. The Apple T.V. was not mentioned.
Google and Apple are heading in different directions. Apple iterated their hardware and added a few more features in IOS8. Google on the other hand has introduced three totally new products catered towards their OS along with a design language for their apps. I'm torn. Fucking tech.